Client: CoBank
Location: Village Center Station, Greenwood Village, Colorado
Type: Commercial
Phase: Complete, 2016
Firm: Davis Partnership Architects
Village Center Station is a mixed-use, transit-oriented development integrating retail and office adjacent to Denver's light rail. Designed to maximize the impact of the site and attract residents from surrounding neighborhoods, three office buildings totaling over 700,000 square feet, activate daytime use while energizing 50,000 square feet of retail.
The third building on this site is the 11 story, 296,000 square foot headquarters for CoBank.  This phase of development features a boldly geometric building form that optimizes views, solar orientation and visibility from the adjacent Interstate 25. A two-story tall expansive lobby offers an inviting yet impressive welcome statement, and a 975 car garage is integrated into the building form, making it a part of the total sculptural composition. 
The building's massing is developed from very simple manipulations of a parallelogram, a rectangular mass with two pairs of parallel sides.  With the addition of curves, the building is constantly changing relative to the viewer's proximity and vantage point.  The use of precast, angled to catch sunlight, further reinforces the shifting façade.  The points of the building are open and light allowing transparency thru the tower on the exterior while offering 270 degree views of the mountains, downtown, and eastern plains from the interior.
Photography by Ross Cooperthwaite.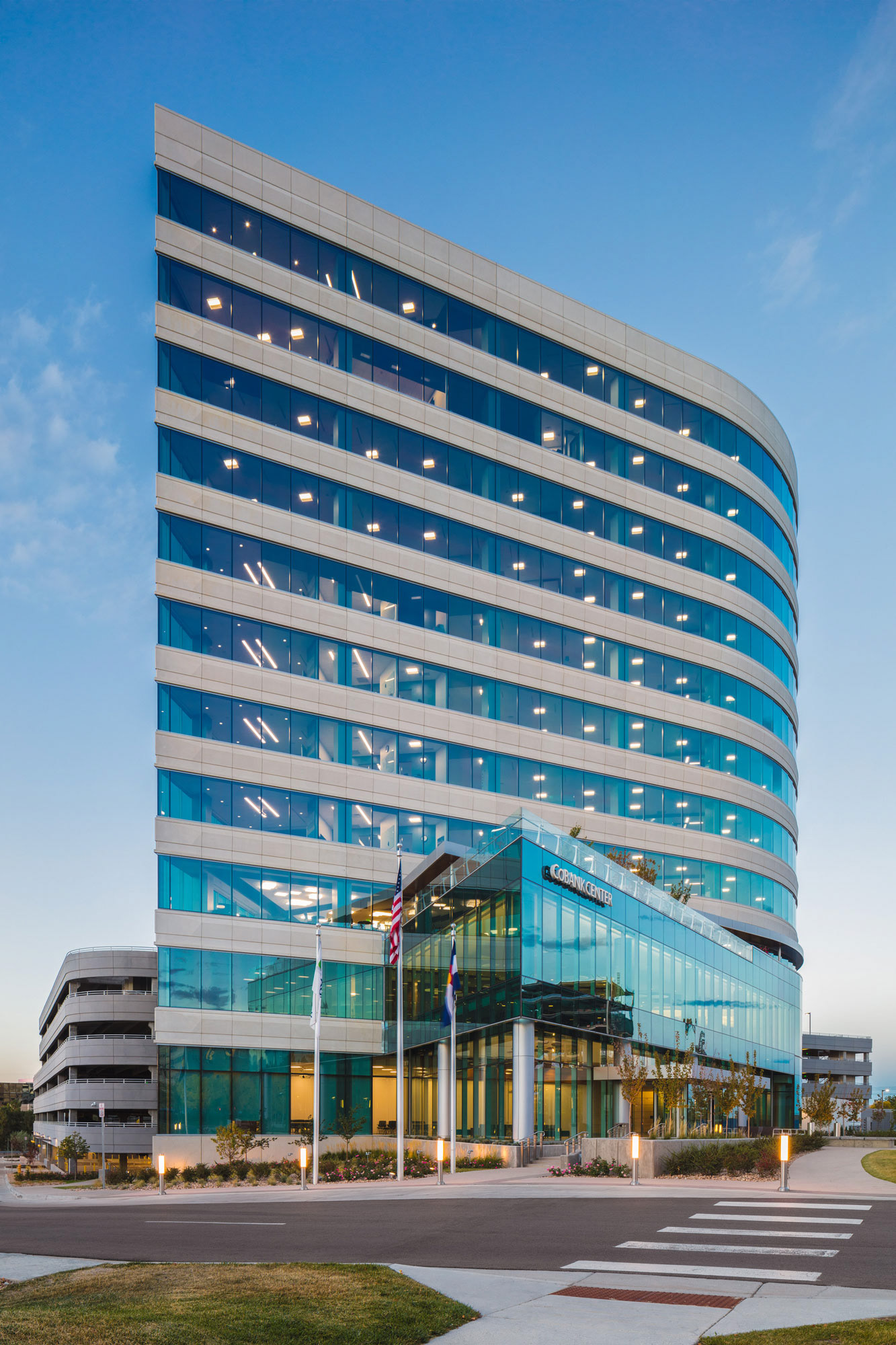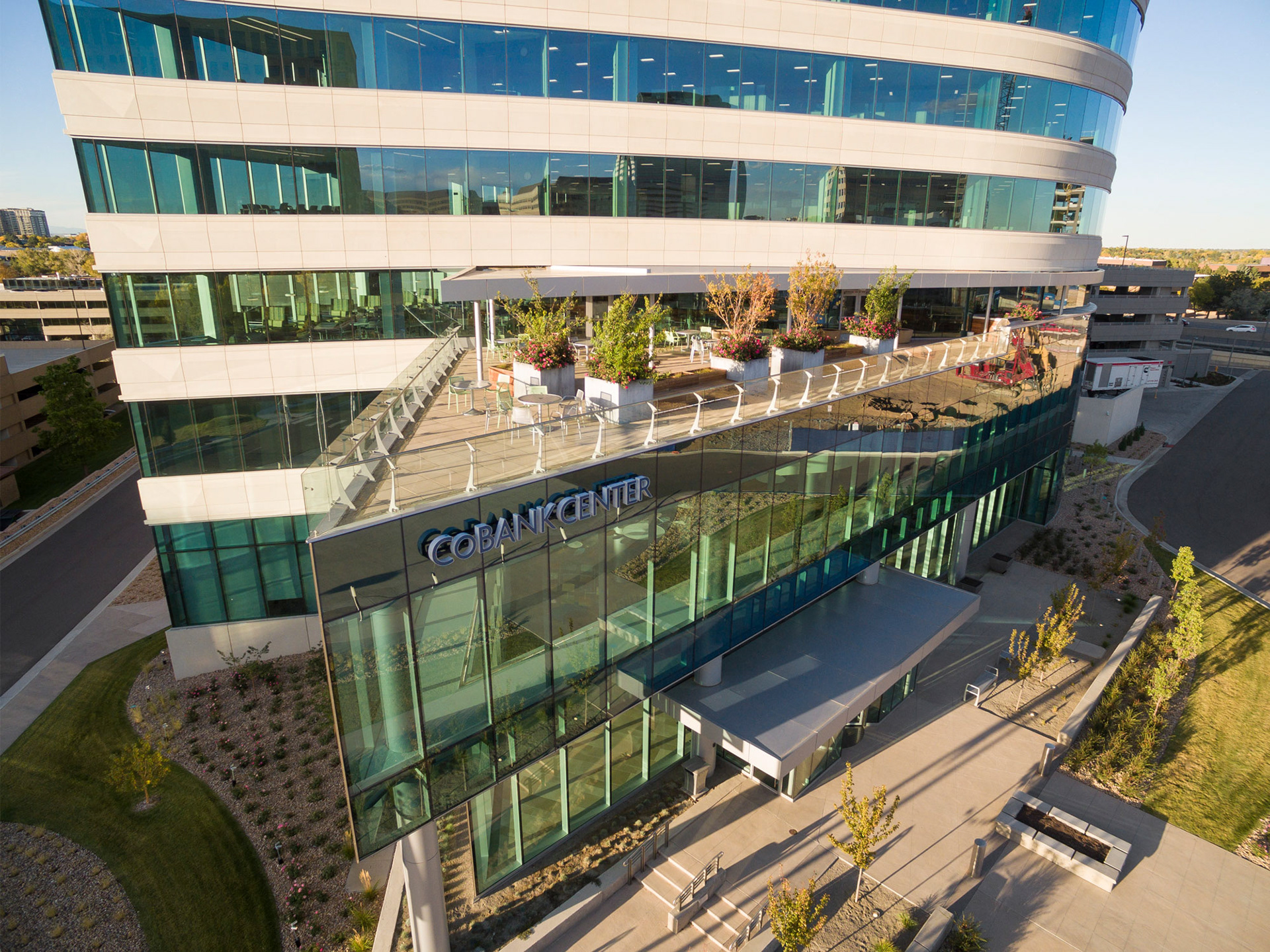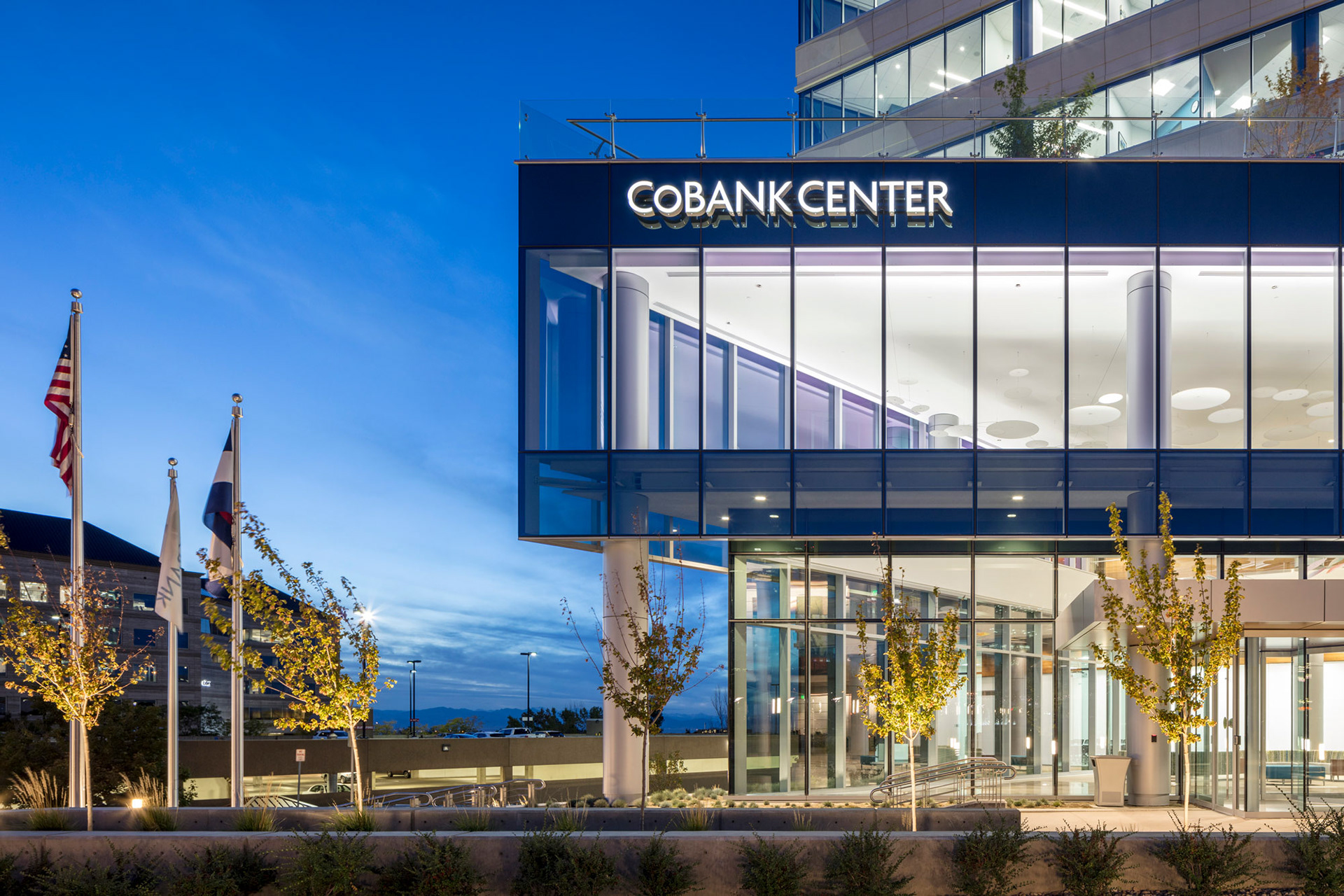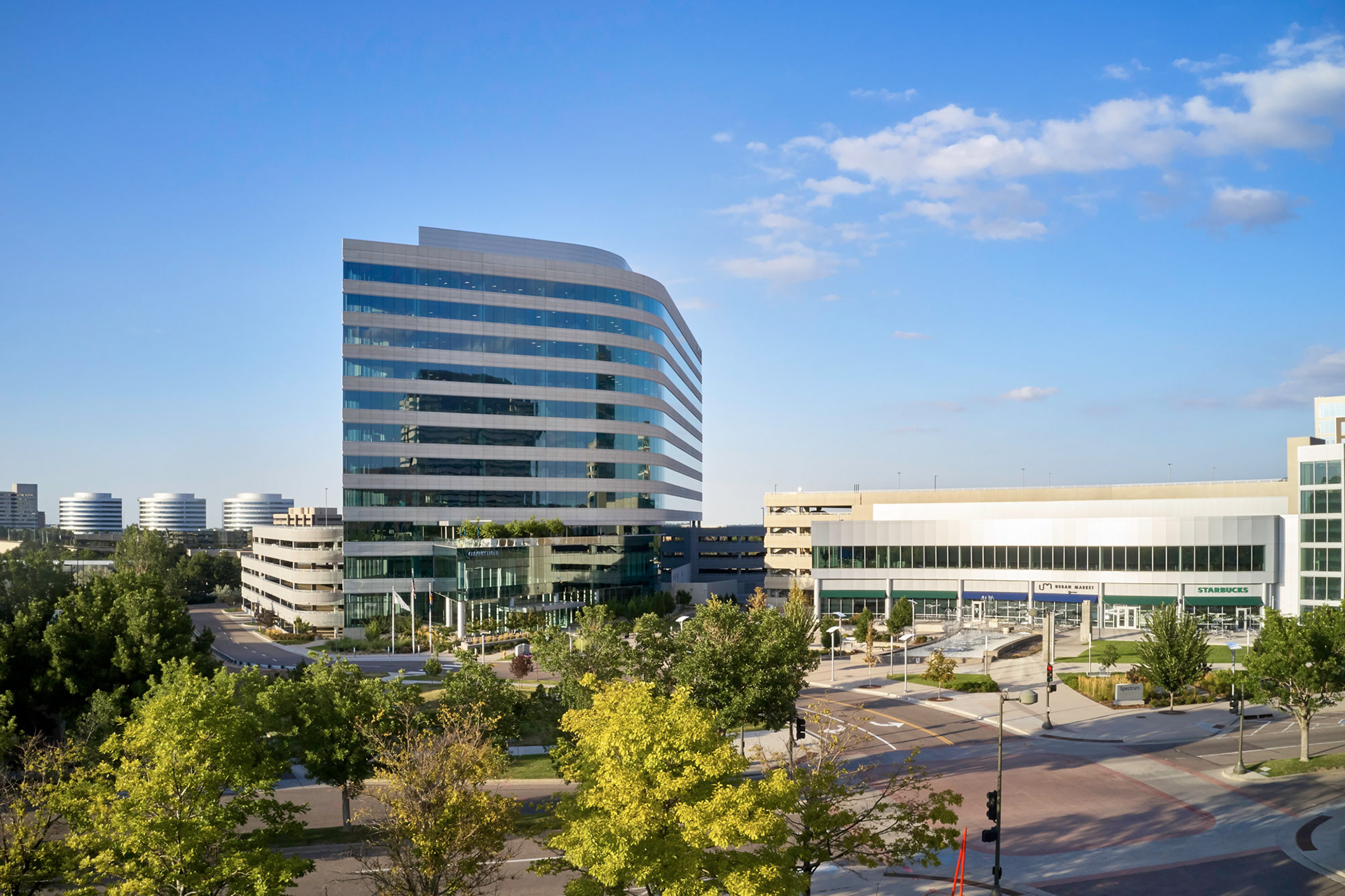 The curvature of the exterior finds its way into the lobby where the tower's geometry is expressed with crisp white soffits, translucent glass, and the wood-look slat ceiling of the two story space.  A prismatic aerial sculpture reminiscent of agricultural field patterns intermixed with abstract cloud formations generates a dynamic ever-changing atmosphere. 
The security turnstiles are located within the one-story space of the lobby highlighted with a wood-look panel ceiling and floating chiseled stacked stone walls.  
The honed limestone floor and circular walnut security desk further express the tower's elegant geometry.