Location: LoDo, Denver, Colorado
Type: Hospitality
Phase: Complete, 2013
Firm: Davis Partnership Architects
Using a refreshingly bold concept for its décor, Roosevelt has taken a new twist on an old classic. Subtle nods to a time of glamour and luxury maintain a level of comfort and accessibility thru the eclectic detailing.  Roosevelt was to have an ambiance of sophistication, an "American Made" appeal, and an emphasis on mixology and craft cocktails.  As such, the 1,800 s.f. space is a sophisticated refuge for clientele of discerning taste who are looking for an inspired cocktail.
The complete interior and exterior façade renovation was realized through a strong collaborative effort between owner, architect and interior designer.  The design team was tasked to take a previously existing bar/lounge and entirely reinvent it, leaving no reference to the space prior.
The reconfigured floor plan capitalizes on the constraints of the existing space.  The upper level library, expanded to form a private yet connected lounge, is ideal for people watching.  The bar itself is over 30 feet long, the ultimate location for sipping on fine concoctions made by Roosevelt's own mixology experts.
Roosevelt is refined through its details despite their eclectic nature.  From the exposed bulb signage to parquet ceiling and floating bar shelving to heavy bookcase doors, the concepts of "handcrafted" and "quality" are highlighted throughout.
Photography by Brian Grimes.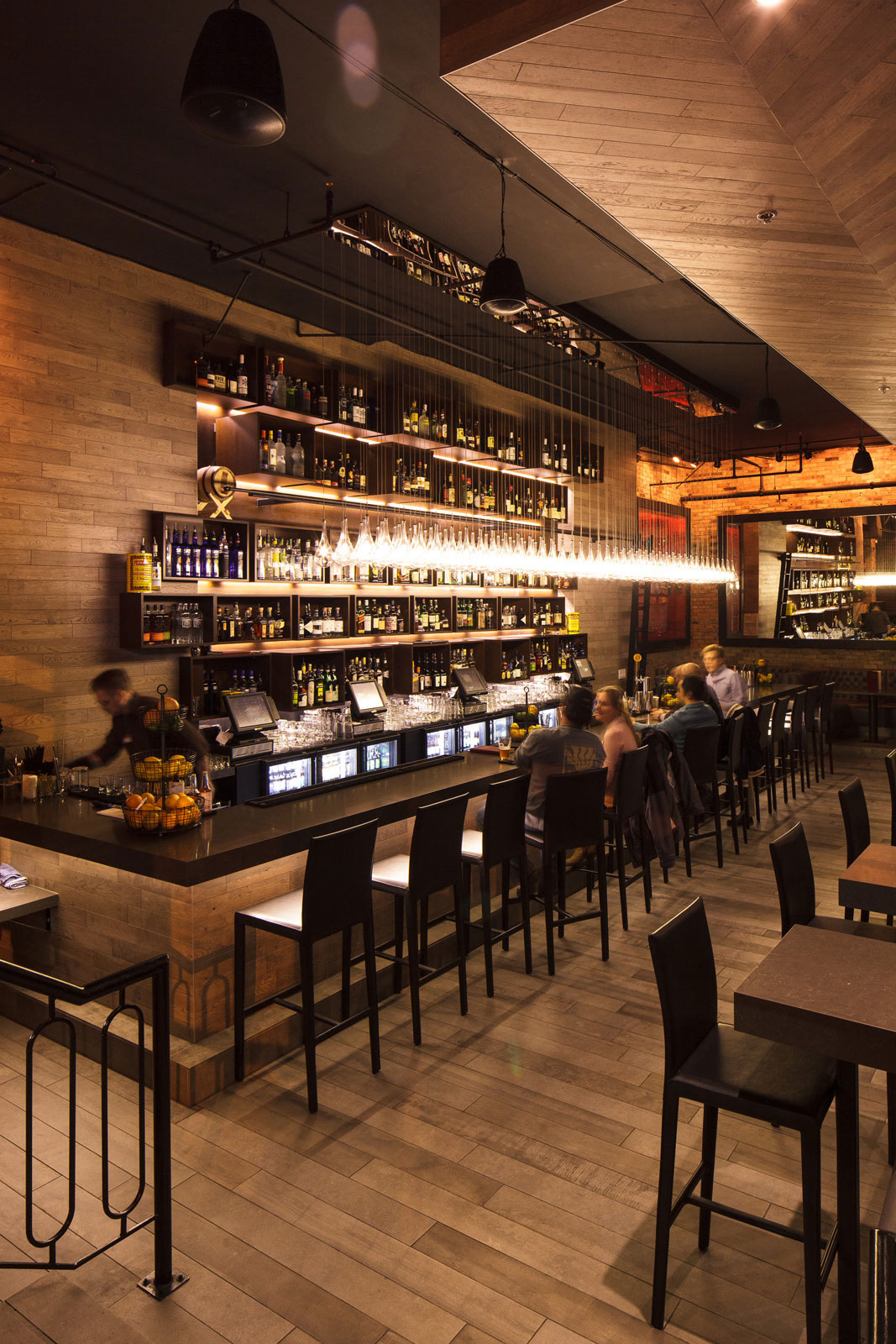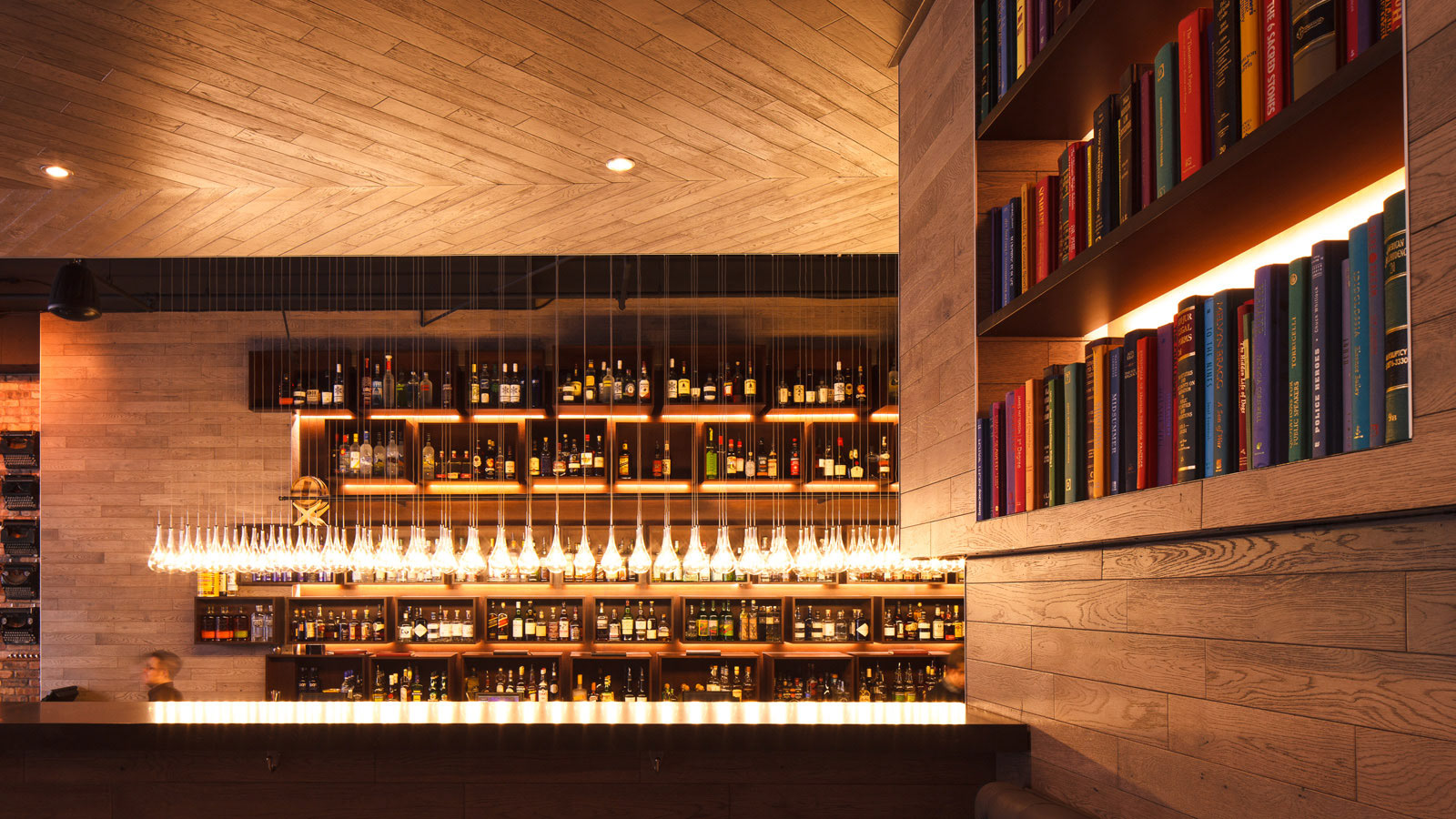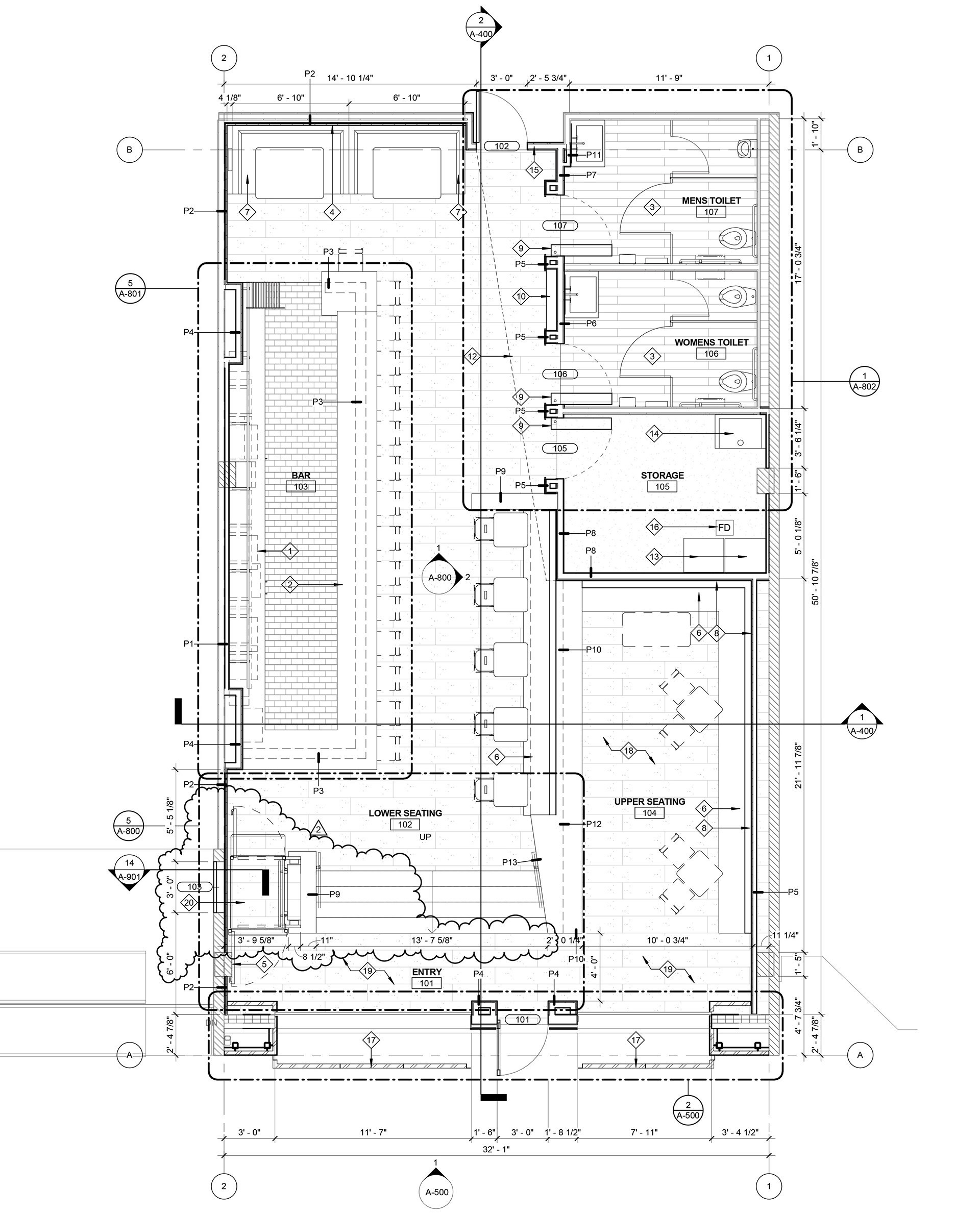 Lighthearted detailing is at the center of this project. The bathroom doors are hidden behind two filled booked shelves, and a towering framed art piece stating, "it takes more than that to kill a bull moose" has patrons inquiring about its meaning.  
Two glass garage doors light the space during the day and flood the streets with a vibrant, animated glow at night.  The acid etched façade carefully wraps inside the garage doors, blurring the line between inside and out. 
The interplay of "found" objects with clean and precise detailing adds to the fun nature of the space.  Antique typewriters adorn the brick walls.  The glass tear drop pendant chandelier is reminiscent of vintage filament bulbs with a modern twist.  Even the branding is suggestive of the establishment's namesake.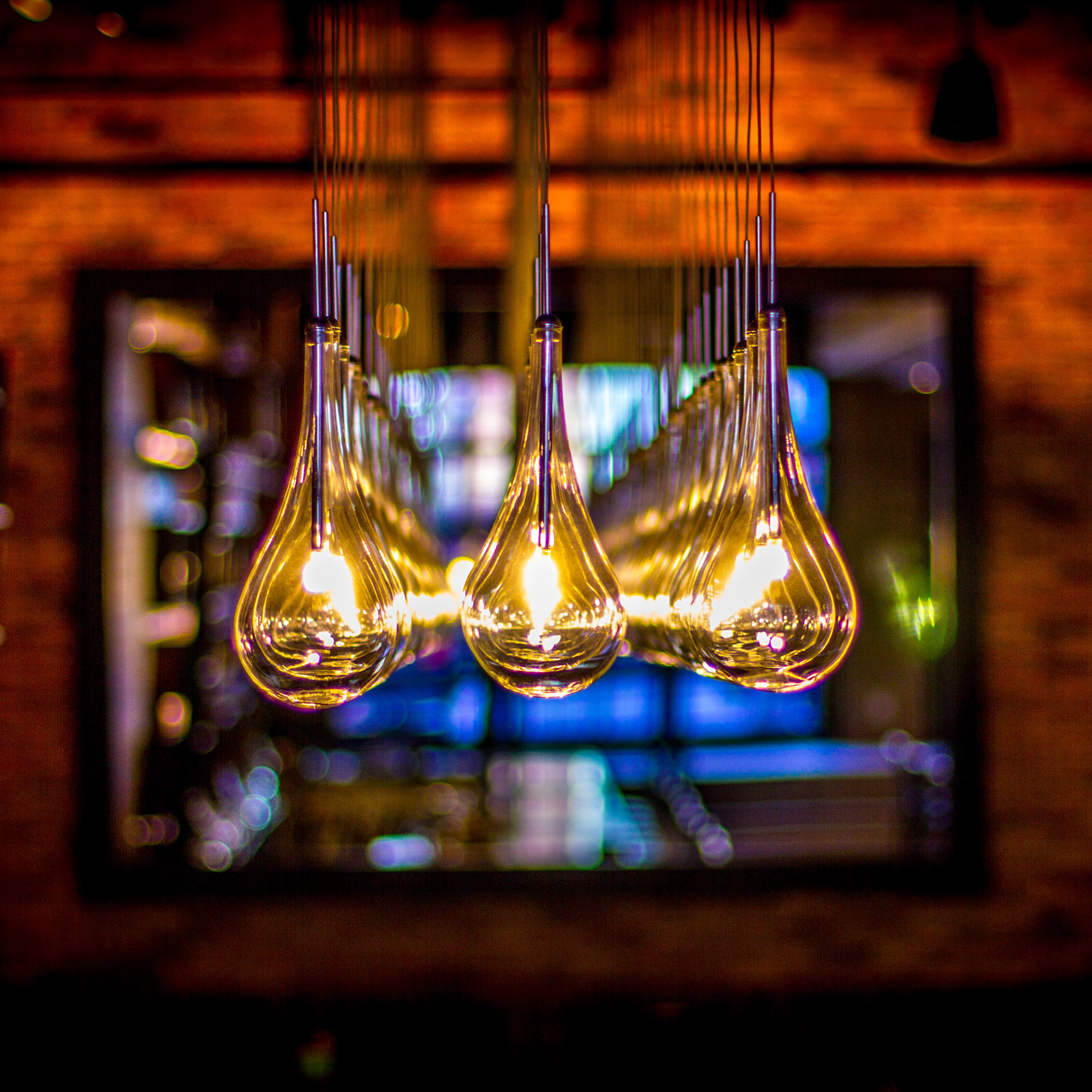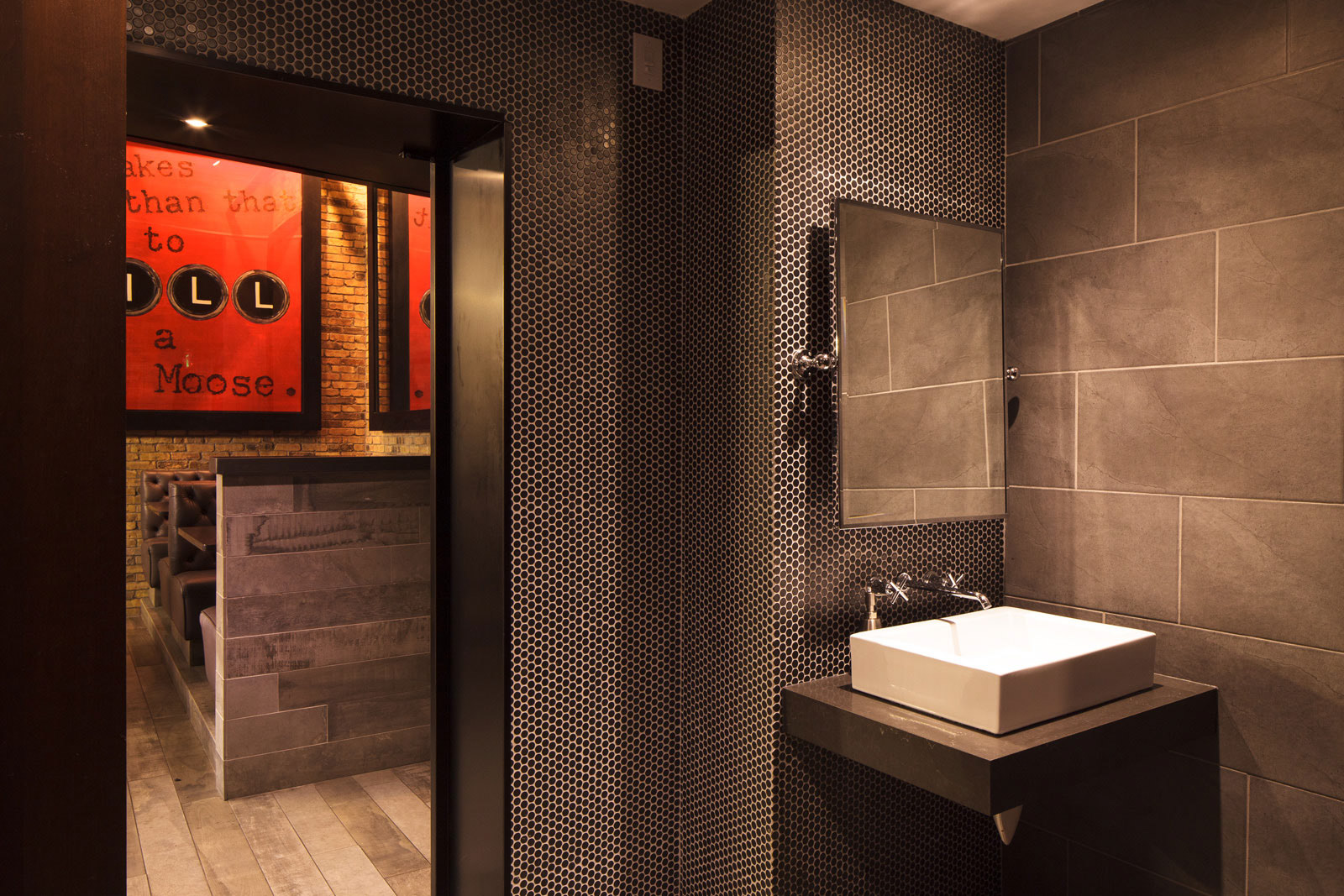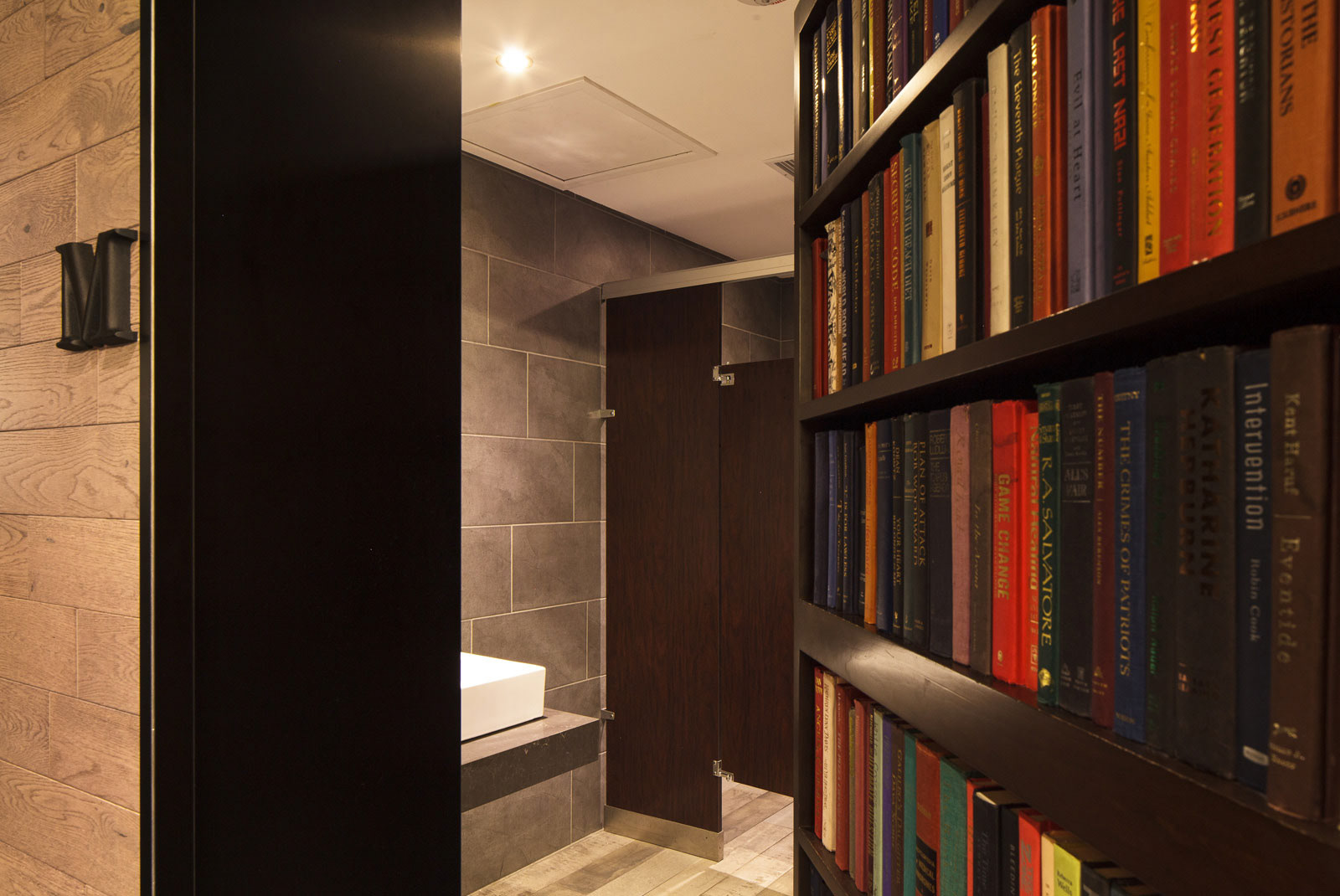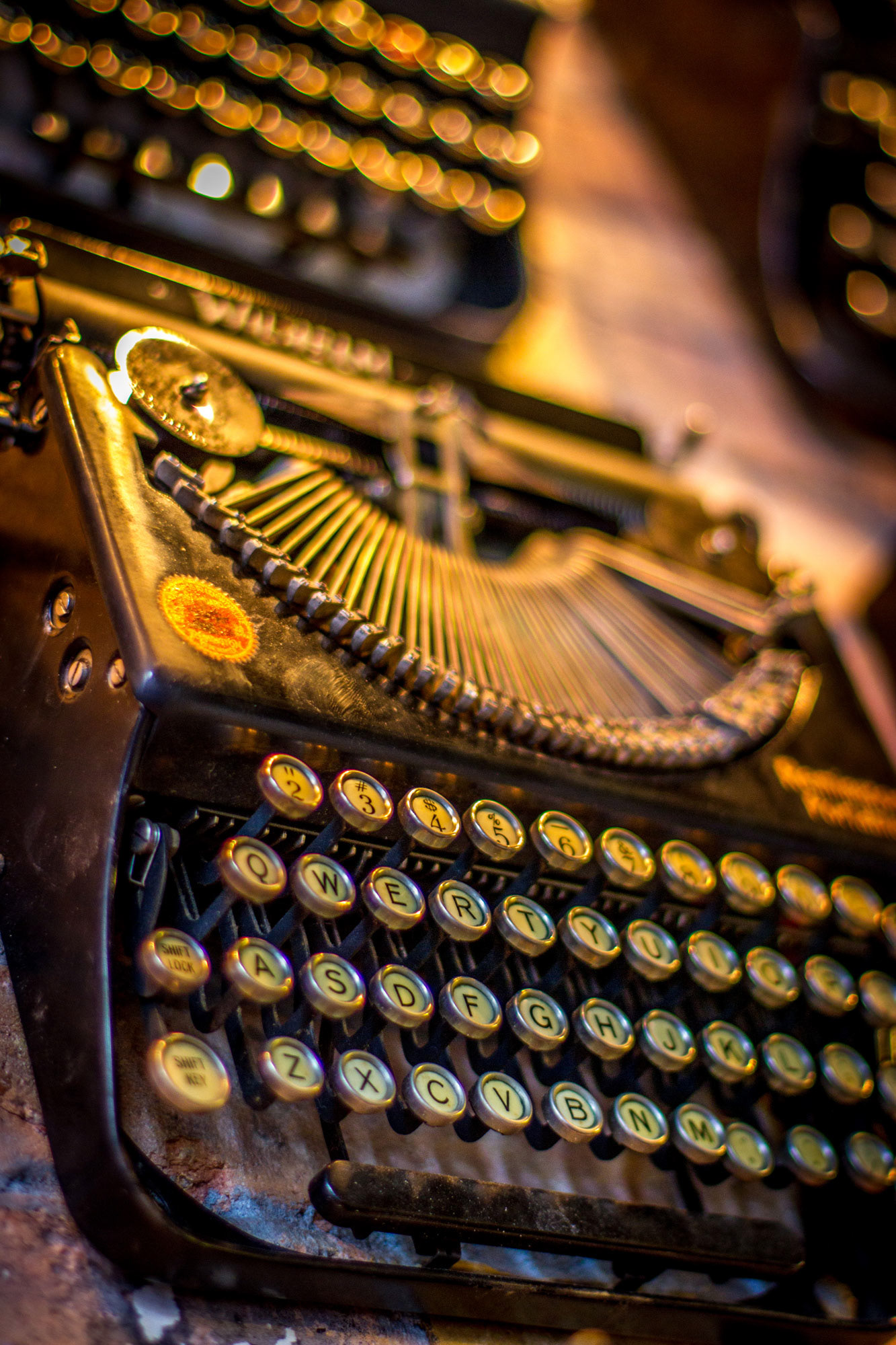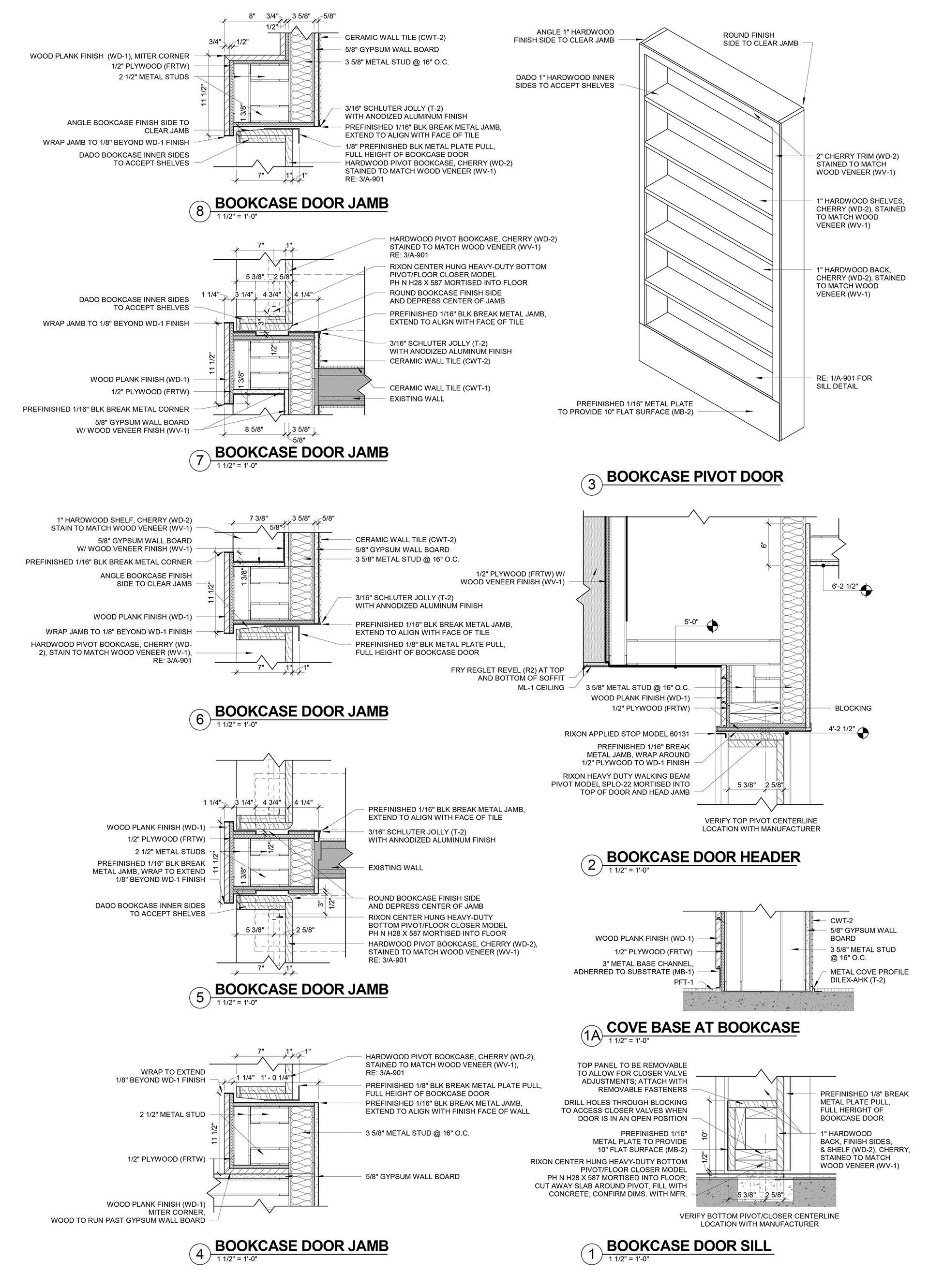 The warm tone of brick walls and an upper-level library / lounge filled with over 5,000 books help set the stage for the leather wing back chairs and oversized booths that beckon you to "stay for one more". 
Roosevelt's signage, reminiscing of carnival lighting, is playful and inviting while the façade consists of slatted acid etch steel c-channel members that are textural, warm and a unique feature beckoning people in.
The design of the bar shelving involves backlit cherry boxes of various sizes and depths staggered like bricks.  Above the bar hovers a glass tear drop pendant chandelier warmly lighting the countless bottles of craft liquor nestled in the floating shelves.