Client: FERAL
Location: Denver, Colorado
Funded through Indiegogo, November 2017, The Basecamp Journal was designed exclusively for
FERAL
. Available on its own as a paperback or housed inside a Colorado-made, regionally-sourced, leather cover, the journal is meant to inspire exploration of new places and recording of those adventures in a creative way.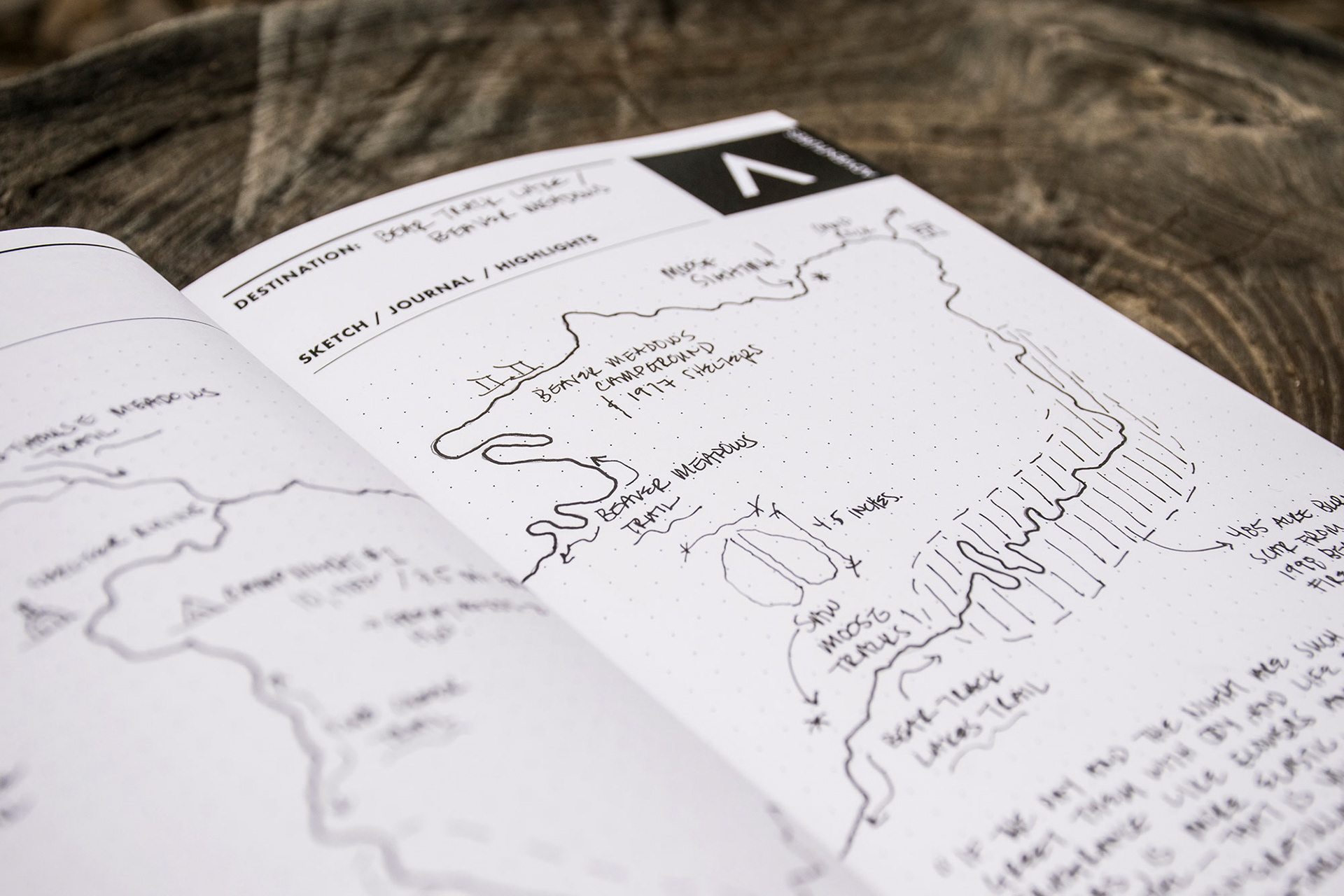 Design
The Basecamp Journal goes far beyond a standard notebook. It is packed with features that inspire the user to plan adventures, prompts to help with the packing, and plenty of pages to plan, sketch, and write.
Inspiration pages include lists of the 59 national parks, the highest points in all 50 states, micro adventures, and adventure activities, a world map and a US map. 
Packing lists include backpacking, multi-day kayak/canoe, backcountry skiing/snowboarding, resort skiing/snowboarding, stand-up paddle boarding, mountain biking, traditional climbing, sport climbing, and blank lists.
Adventure pages include space at the top to capture the details and utilize a dotted grid for sketching, journaling, making lists, and mapping.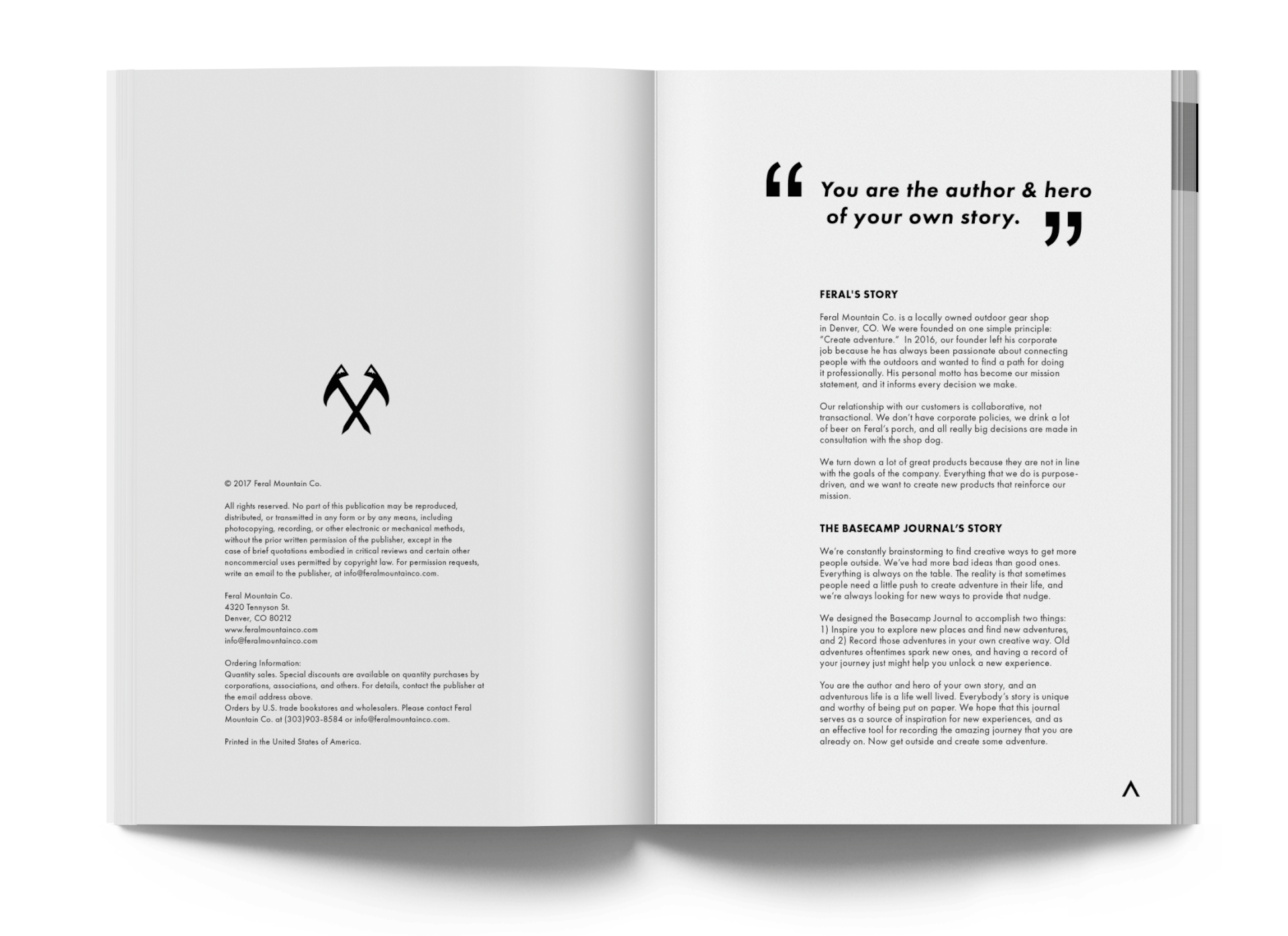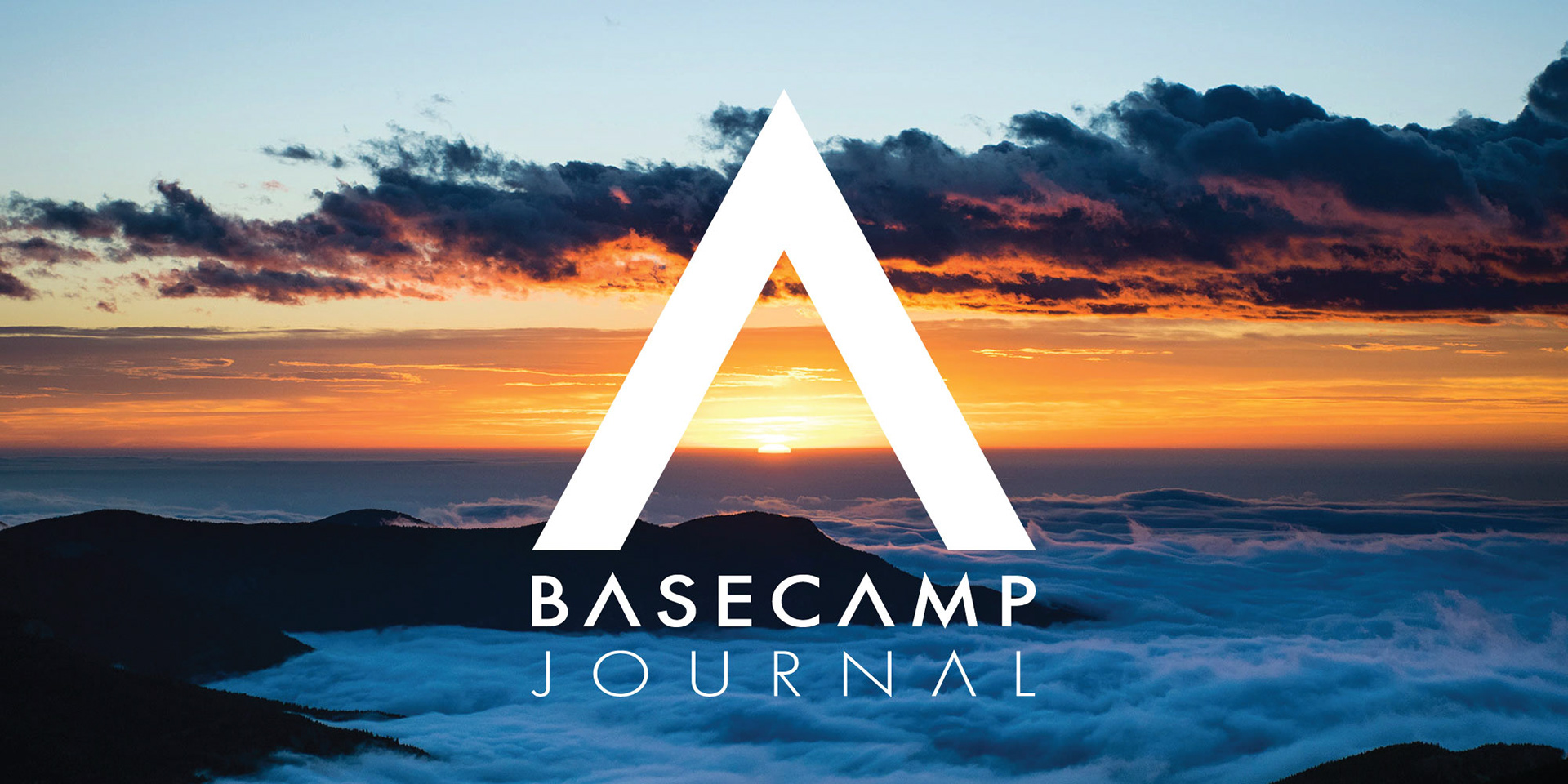 Fundraising
To raise funds to manufacture The Basecamp Journal, the team utilized crowd funding via
Indiegogo
. For the campaign, the team produced a pitch video to create a personal connection with our audience and demonstrate the power of our product. A prototype journal was also fabricated and tested in the wild.
After 30 days, The Basecamp Journal was 100% funded.  258 backers raised nearly $12,000 to see the journals hit the shelves.
Videography & video editing by Joe Brewer.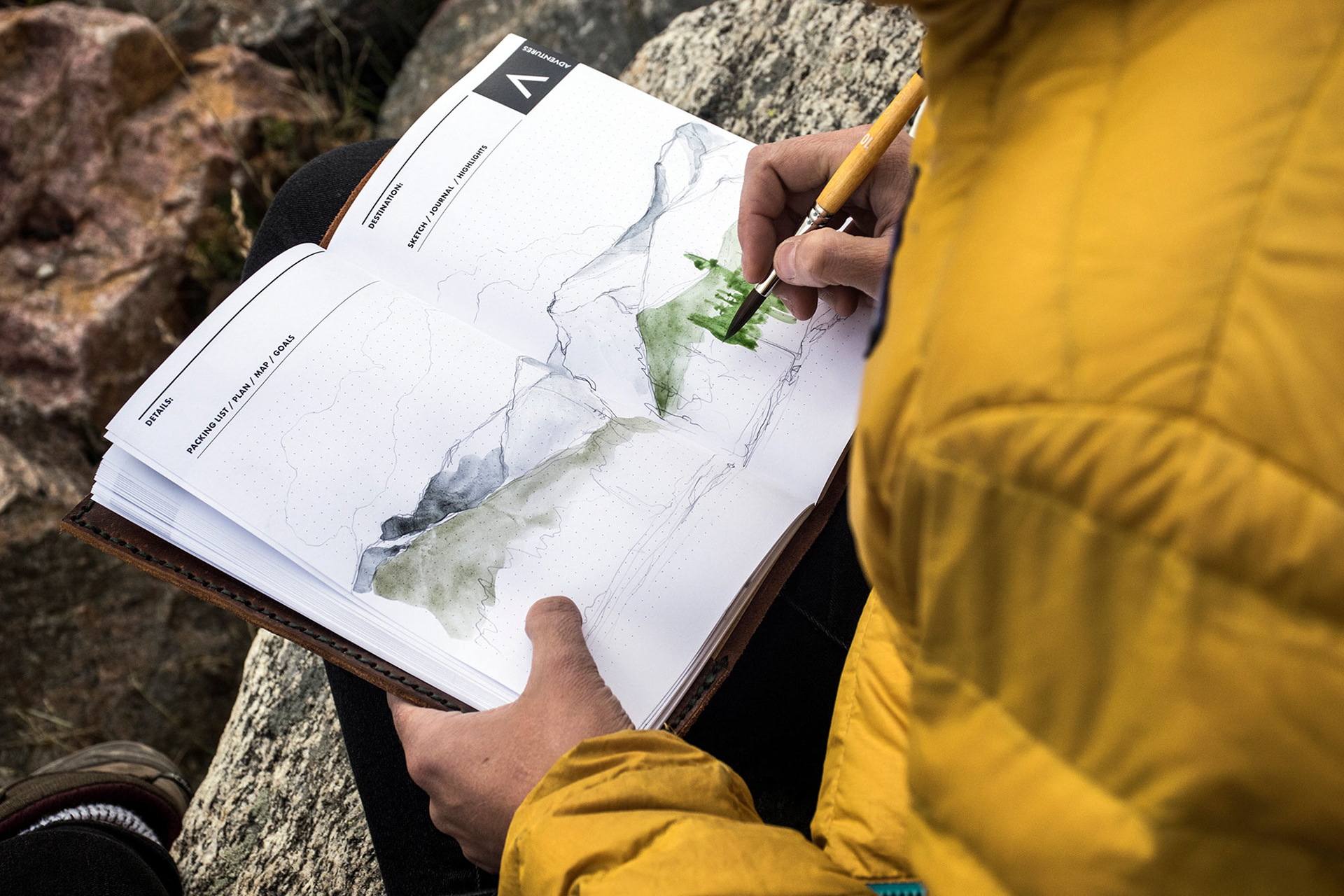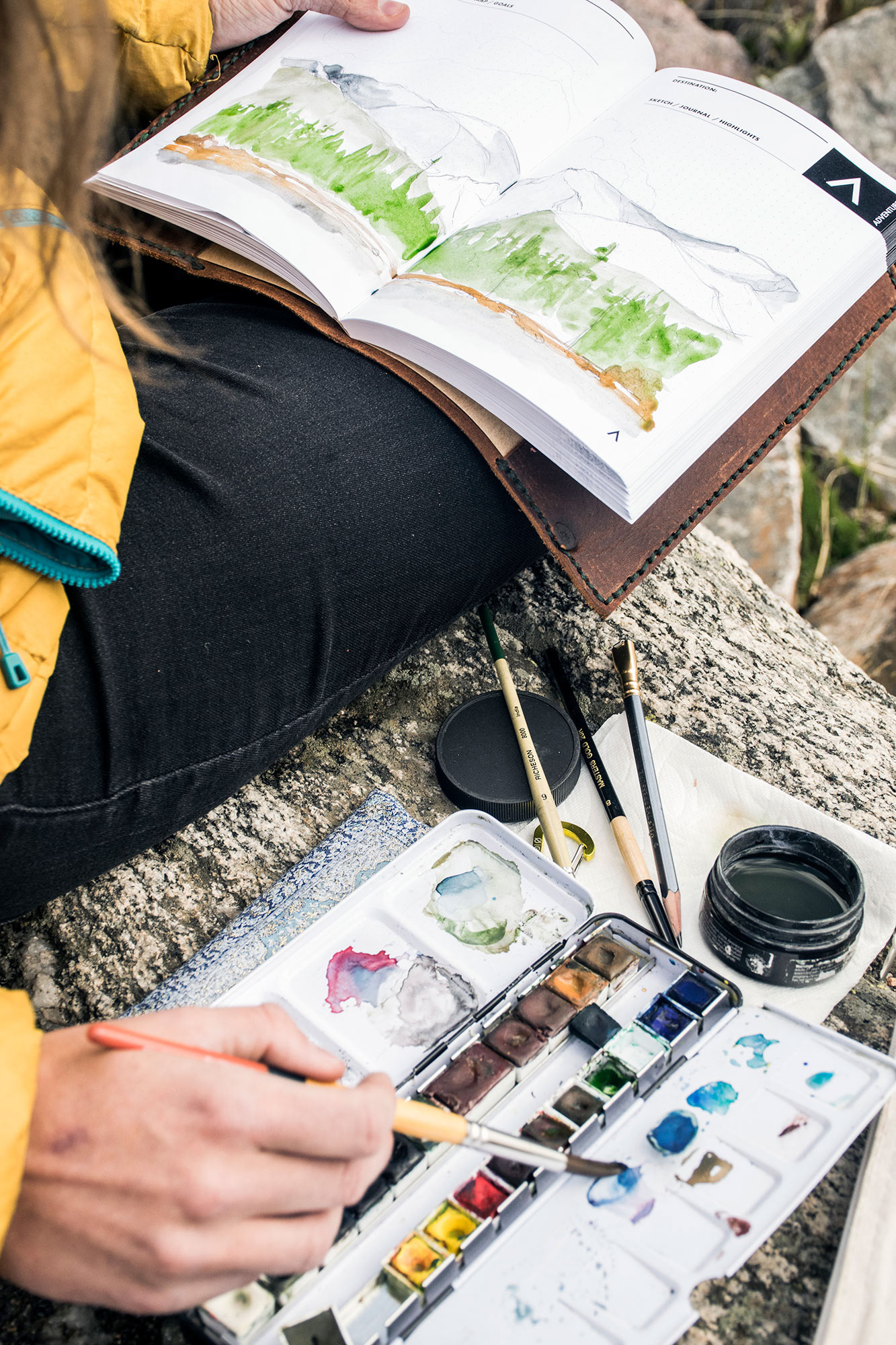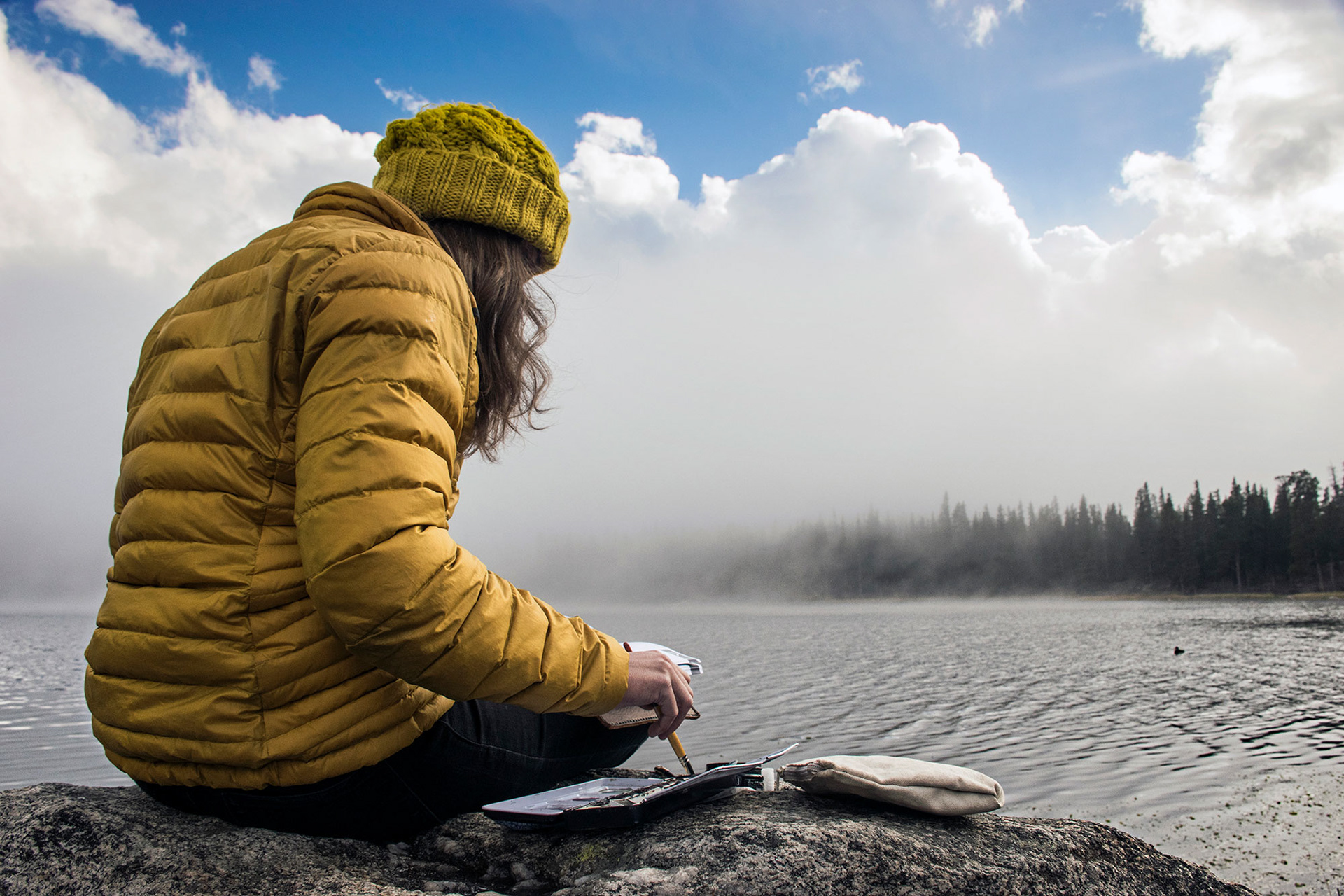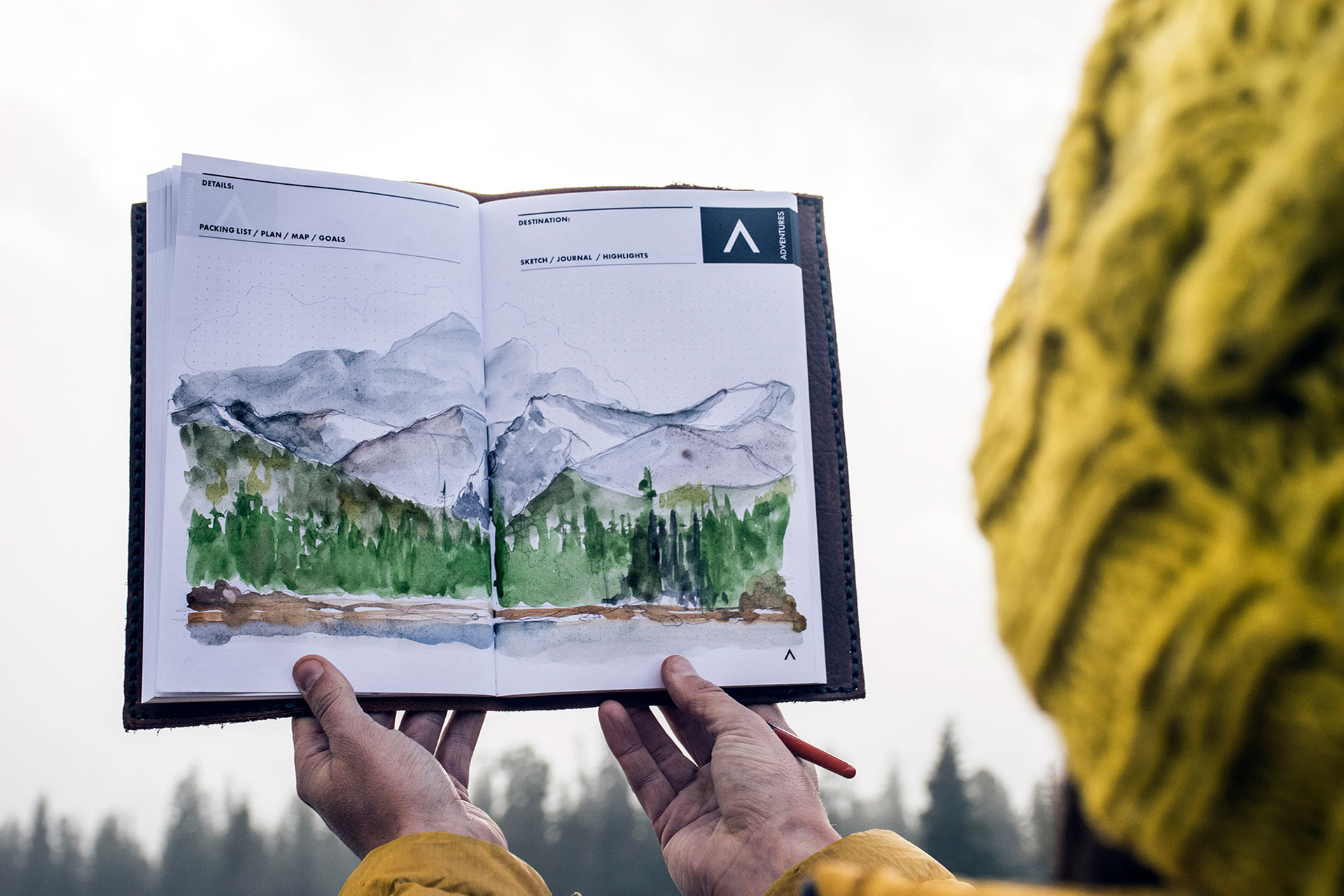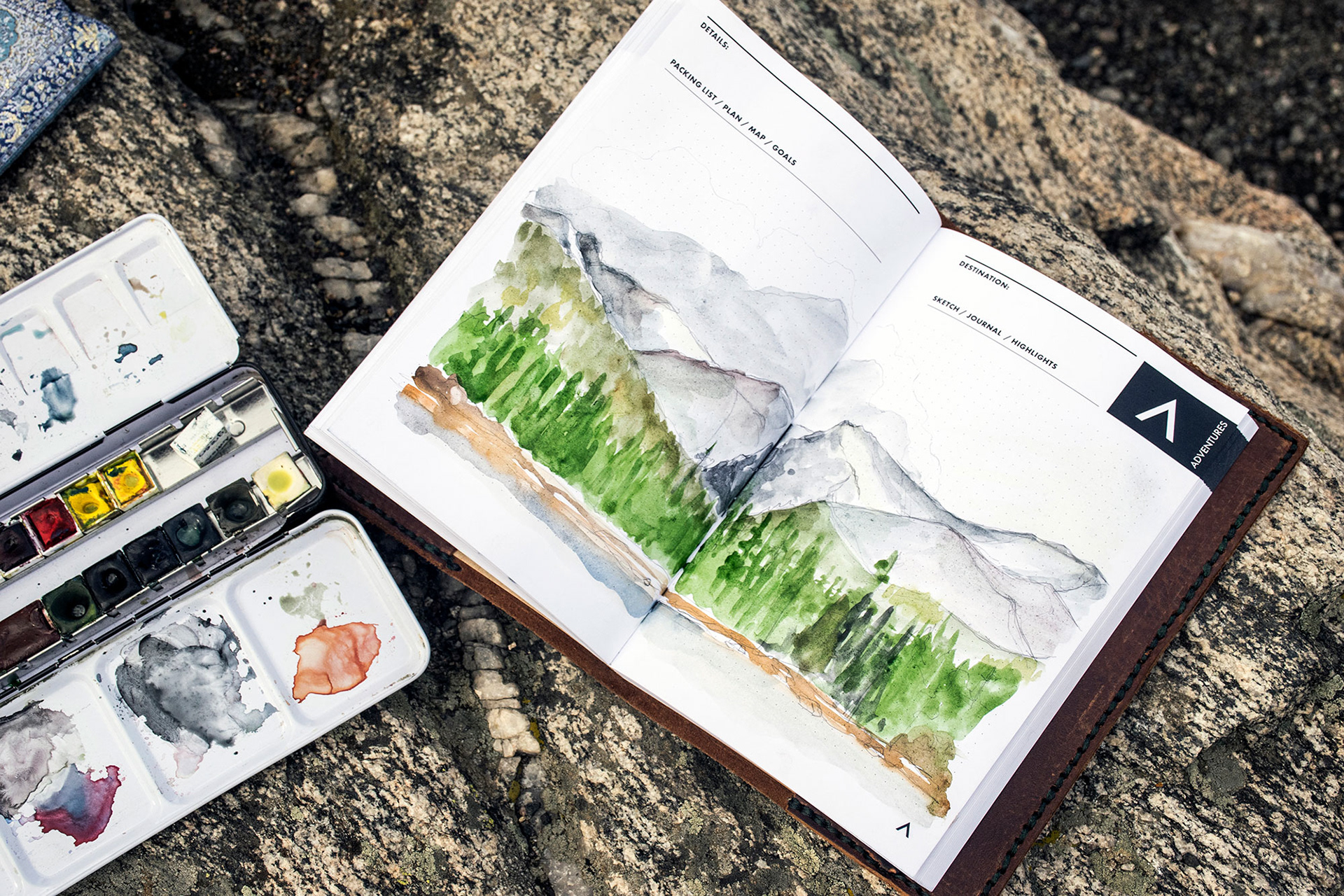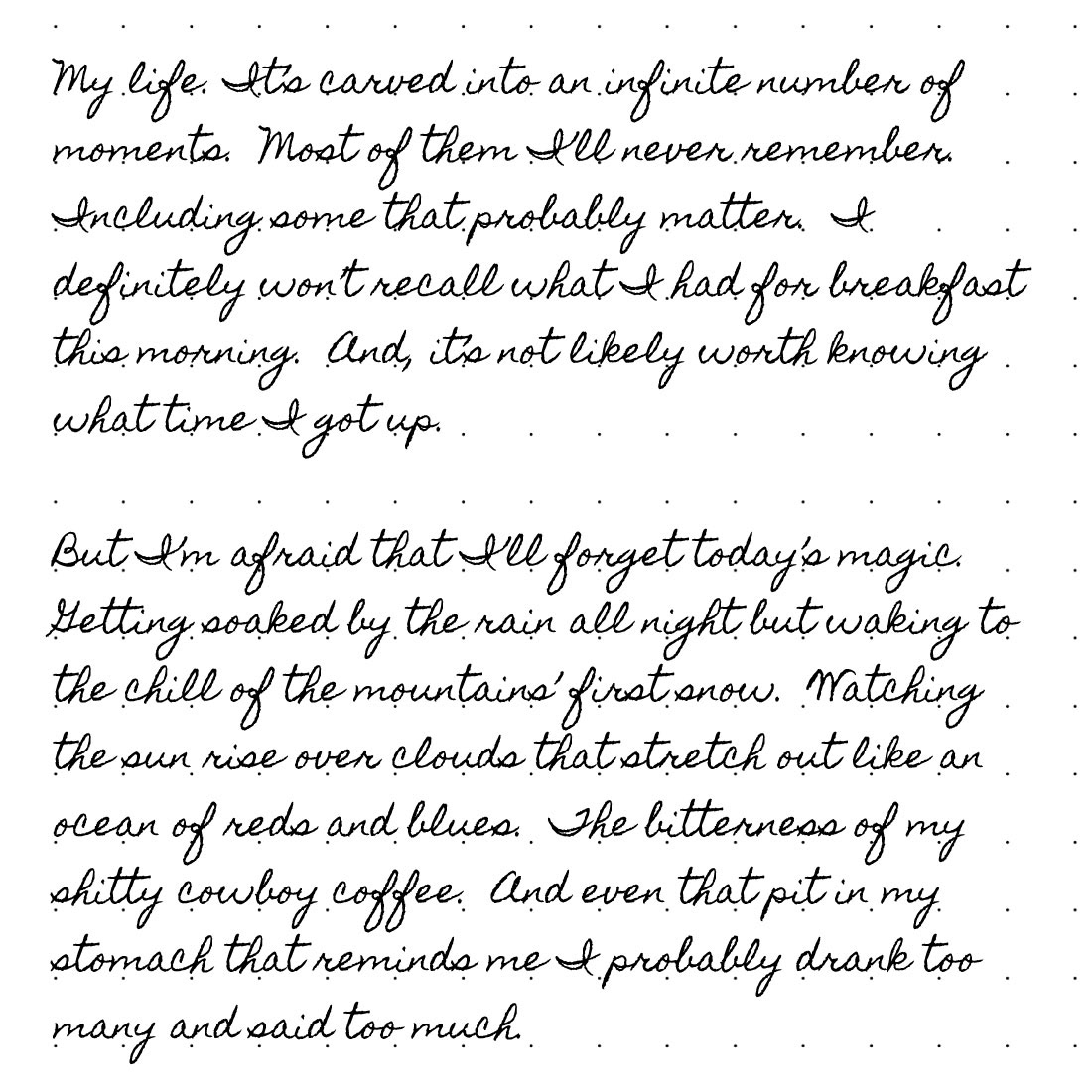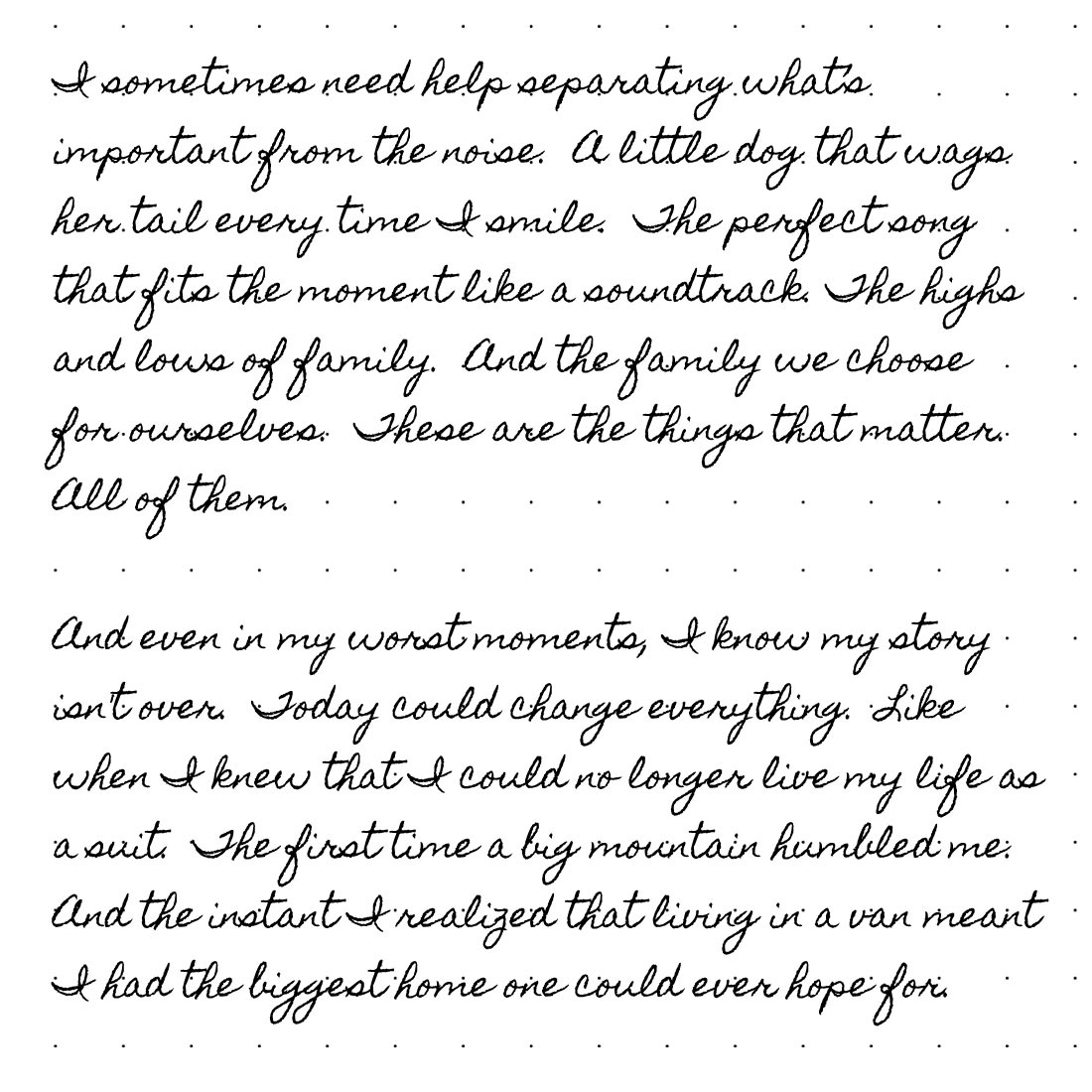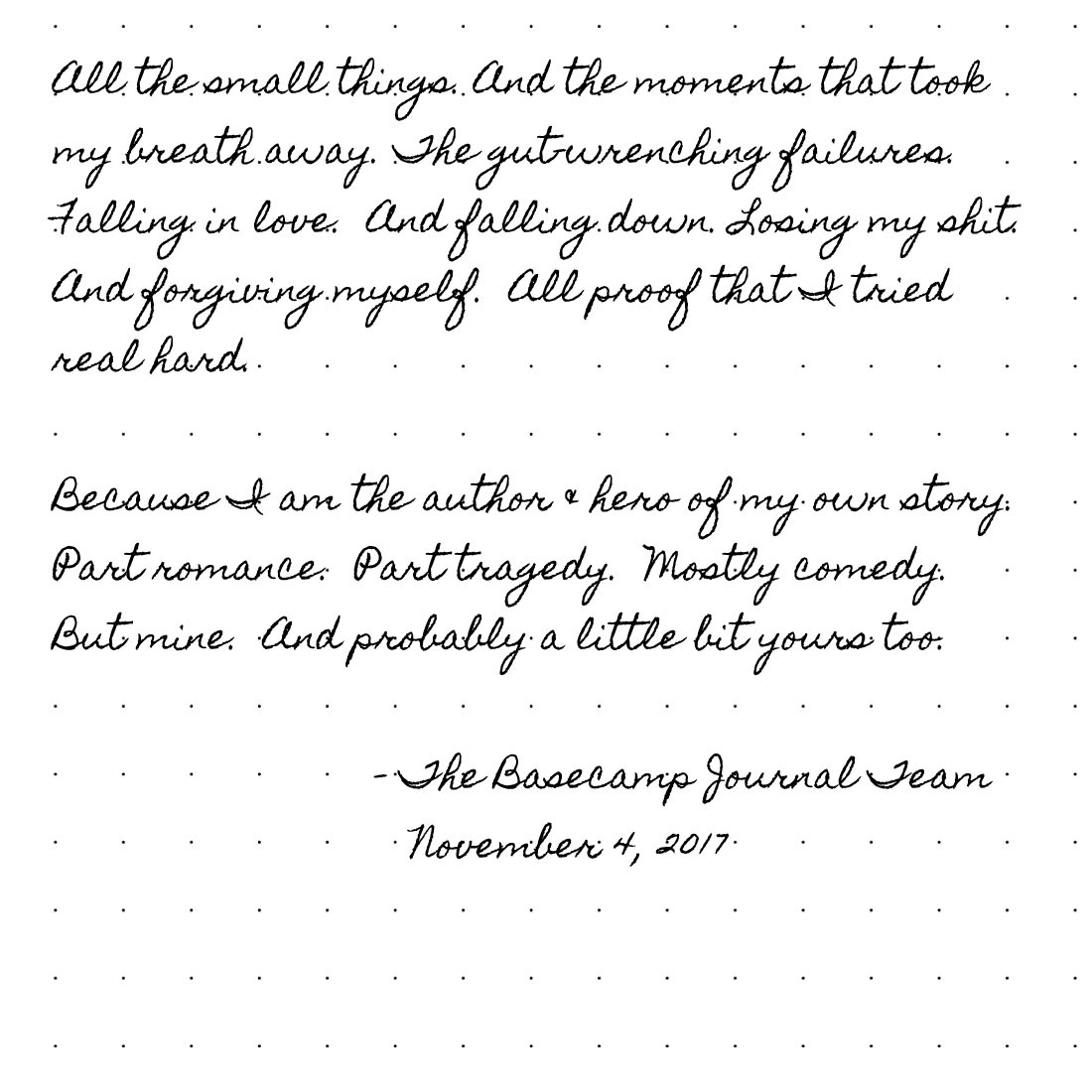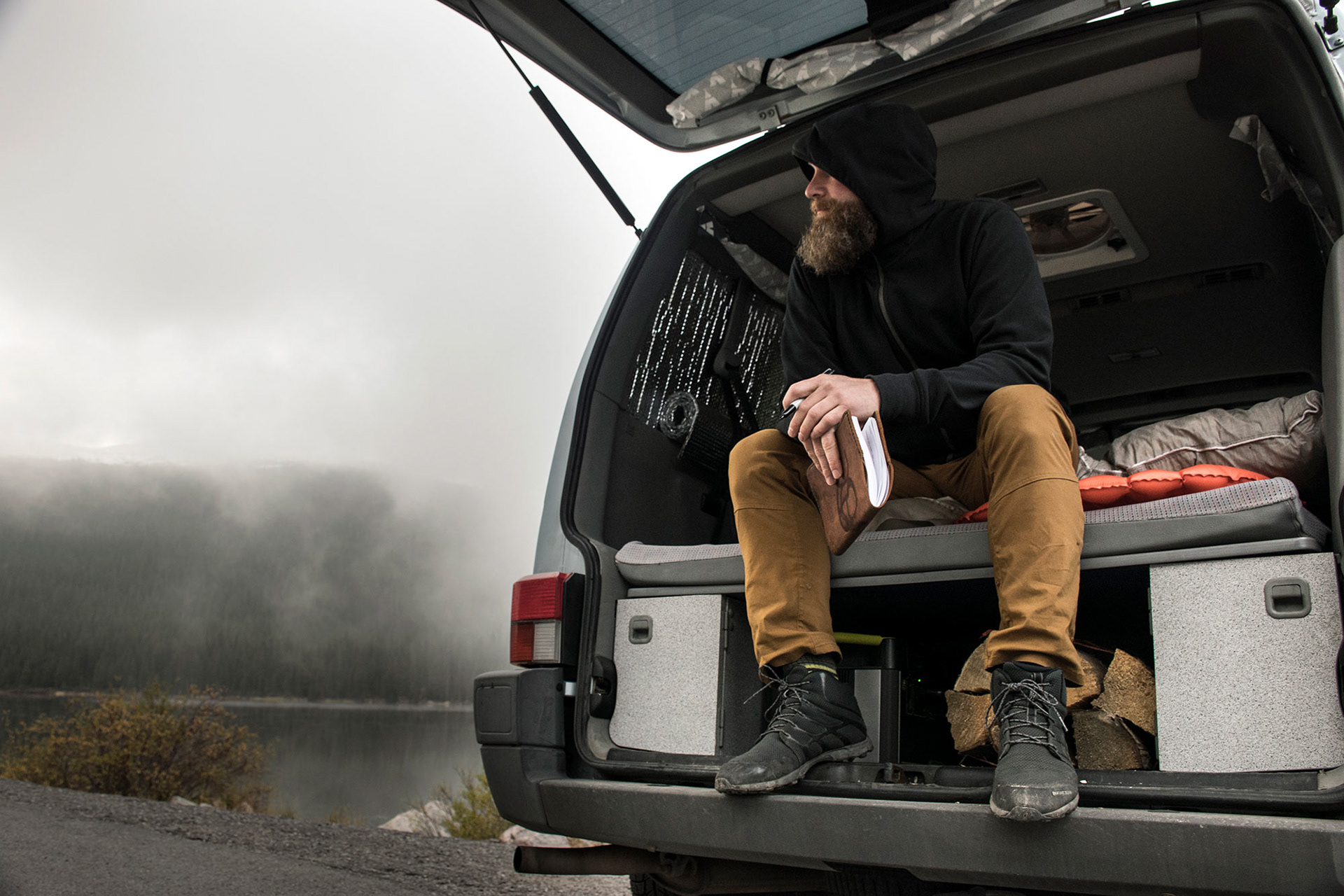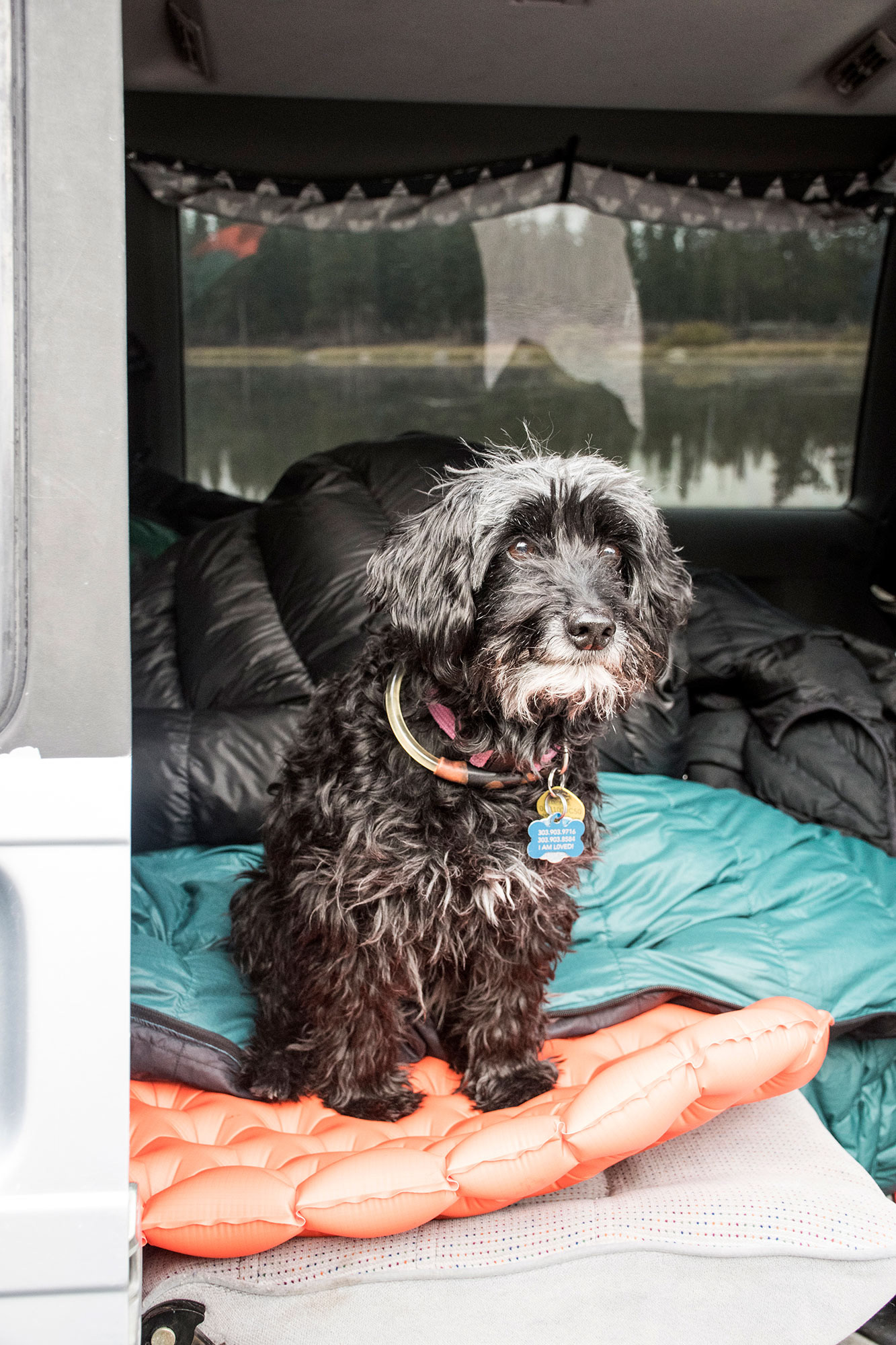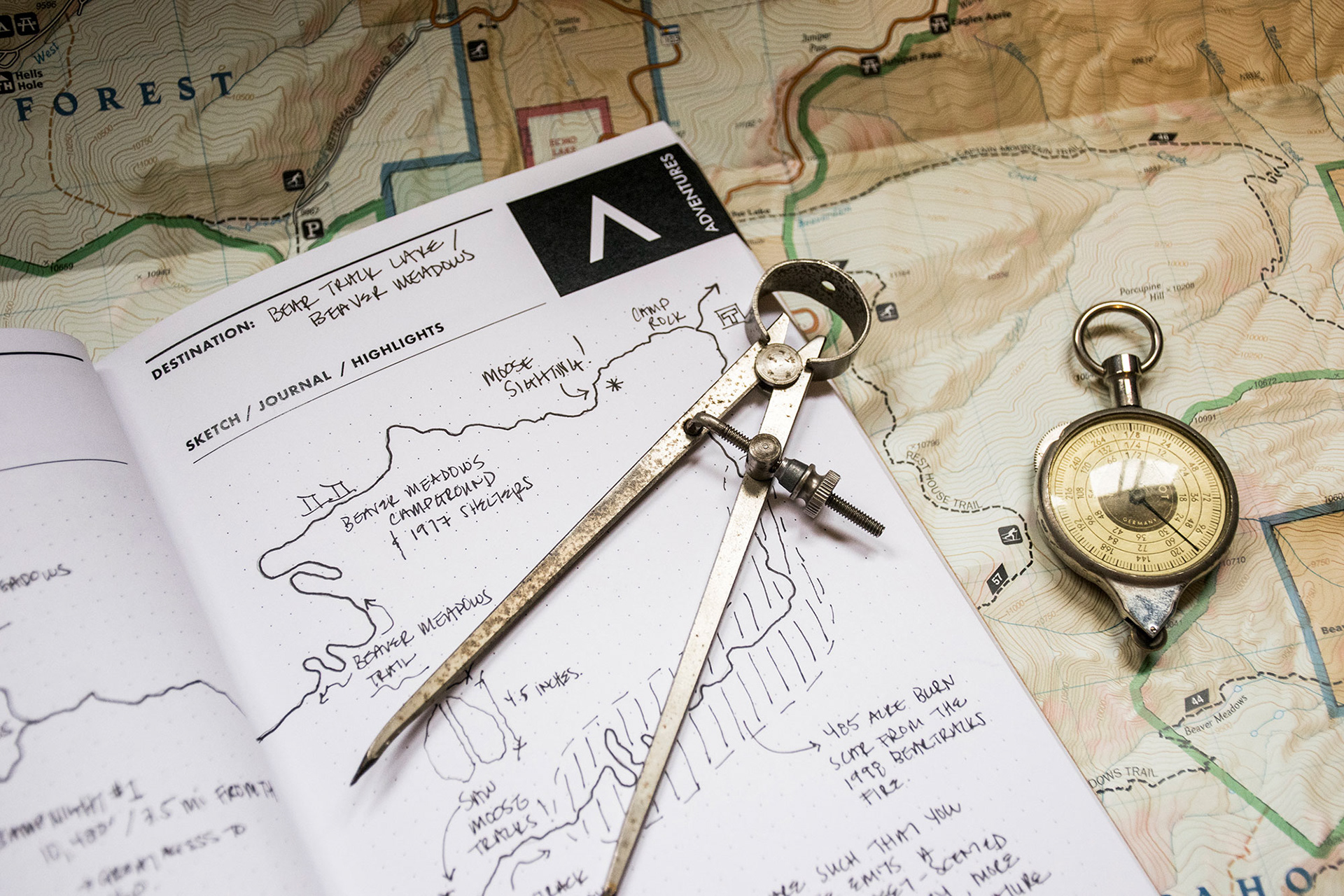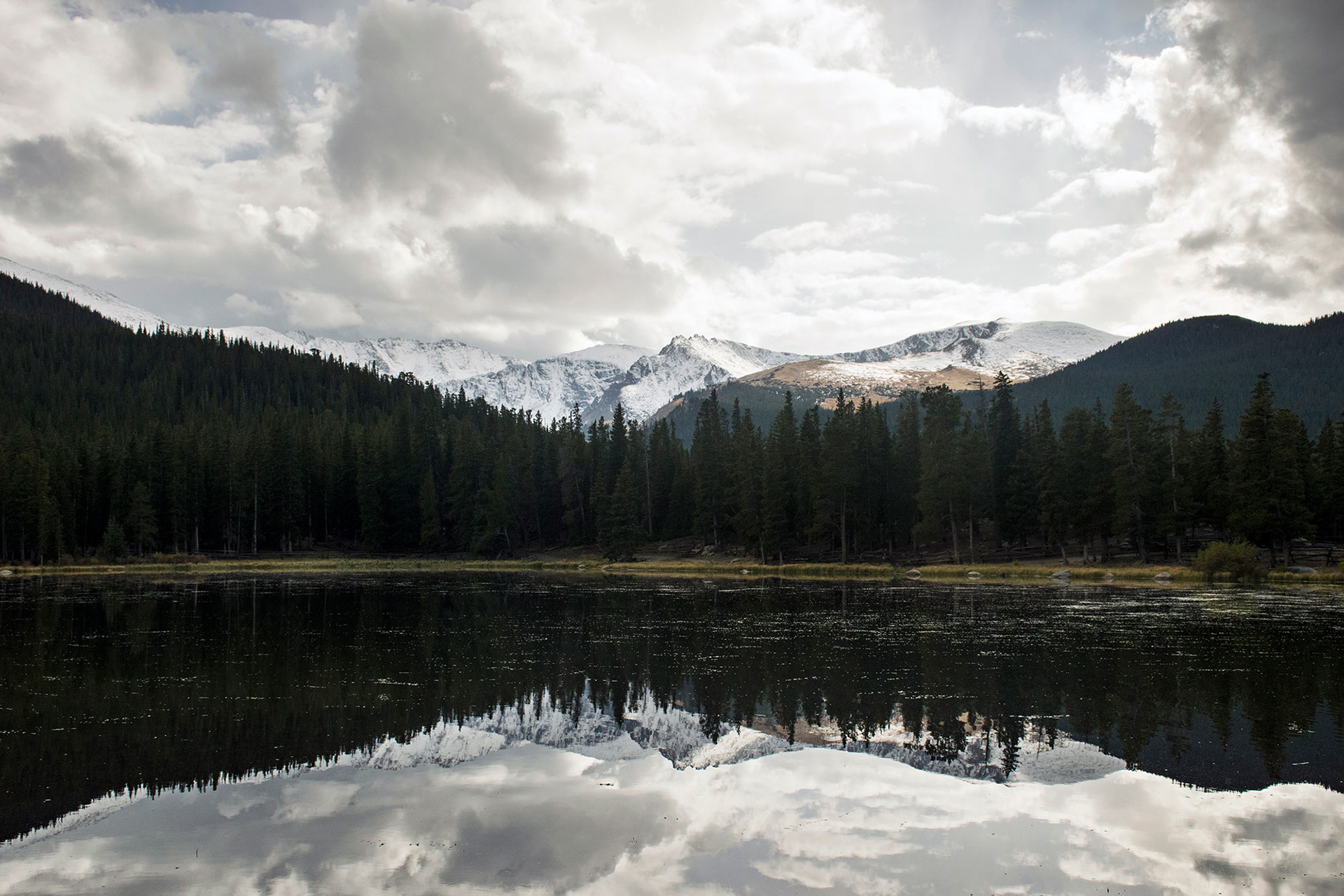 Production
The first batch of paperback and leather journals shipped out to campaign supporters just before Christmas 2017.
The paperback journal is printed with vegetable-based ink on FSC certified paper that has post-consumer wastepaper content and is acid and chlorine free.  Printed in Denver & bound with a smyth sewn PUR (lay-flat) binding in Arizona, the journal is American-made, top to bottom. 
The leather cover, unique with scars, patterns, and brands that were part of the animal, is chrome tanned, stitched with a hand-cranked leather sewing machine, and iron-branded.  Each one-of-a-kind cover is handcrafted by FERAL ambassador, Josh Hughes.